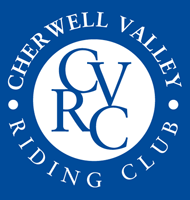 CHERWELL VALLEY RIDING CLUB
ALL TRAINING DATES ARE LISTED BELOW UNDER THE BOOKWHEN CALENDER.
​
We use an online booking and payment system for all our club training sessions (apart from Amanda's Tuesday and Friday training which can be booked via BookWhen but paid for on the day). Payment for booked training must be made in advance and refunds (less BookWhen fees) will be given if cancelling prior to 48 hours before the event. All guest trainer sessions must be paid for if you cancel them within 48 hours of the event (unless we can fill your place with someone else) because we have to pay the trainer and pay for the venue. Using BookWhen makes booking training events much easier for all and it will be much easier to track your bookings.
​
All bookings and payments for BRC team events are now using BookWhen.
​
BookWhen charges a small fee (around 50p) for using the payment system.
Please right click the "Book Online" button and open it in a new tab / window to be taken through to the BookWhen website.
​
Please note that booking for an event will close 2 days prior to the event. Late bookings will only be available at the discretion of Amanda.
​
There is also training with Amanda every Tuesday morning at Goggs Farm, Gayton at 11am and every Friday morning at 10am at Catesby Equestrian, Catesby near Staverton. PLEASE NOTE THAT THIS CAN BE BOOKED VIA BOOKWHEN OR THROUGH FACEBOOK AND IS PAID FOR ON THE DAY, THANKS.
​
Practical information about all our venues and how to get to them can be found HERE.
​
Regular flat work and jumping sessions are held throughout the year for all levels along with cross-country, sidesaddle, agility, Le Trec and anything else you can think of! We occasionally run specialist training sessions, for example dressage to music training. If you are new to the club or need information about the training available, please download our Quick Start Guide to Training.