CHERWELL VALLEY RIDING CLUB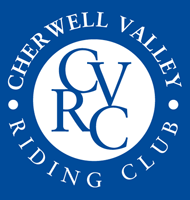 IMPORTANT INFORMATION - we cannot refund competition entries or prepaid guest trainer sessions without a signed vet's certificate or doctor's note that must be emailed to us, because we will be charged for the arena hire or trainer's time in any event. It is your responsibility to check whether you have entered the correct competition. Equo always sends you an email to confirm your booking - please CHECK this to ensure that you have done it correctly. Transfer of entries to another event in the same series will be at the Chairman's discretion and will partly depend on whether we can fill your place. We will do our very best to fit you in to our competitions or training sessions after entries have closed, but we cannot guarantee late entries. Please enter all events promptly.
​
FLU VACCINATIONS - from 1 March 2020 all horses and ponies that compete at BRC qualifying competitions must have had a valid flu vaccination within the last 6 months and 21 days and not in the 6 days preceding that competition.
​
Although this rule applies to BRC qualifiers and some other affiliated bodies, for all CVRC training and shows we require that all horses and ponies that attend CVRC training at our various venues or any CVRC competitions have had a flu vaccination within the last 12 months and not the preceding 7 days.
We will be keeping a record of all vaccinations of members' horses and ponies to ensure that our venues do not take on any risk from non-vaccinated horses and ponies attending training or shows. Please ensure that you remember to send an up to date copy of the first page of your horse's passport showing its name and UELN and all vaccination pages to for the attention of Emma. Whenever your horse has a booster, please send the updated page.
BRC Grass Roots League
​
The Grassroots Points League is a new opportunity for all BRC Members. All dressage (Intro and Prelim Level) and showjumping (60cms and 70cms) competitors can gain points at BRC Club organised competitions. Area Qualifiers and National level competitions will not count.
Points can be gained when competing at BRC Club organised competitions only. There will be four separate leagues: junior showjumping, senior showjumping, junior dressage and senior dressage. Monthly score updates will be provided: competitors must therefore return their score card to the BRC head office no later than the 7th of the following month. Results on cards received after this time will not count. The competition will run for ten months from January – October 2018, there will be rosettes down to 10th place, sashes down to 3rd and there will be an overall supreme champion prize for the competitor who has accumulated the most points over all four leagues.
It's so simple, just follow these easy steps:
​
1. Download and print your blank points card from the BRC website.
2. Compete at any dressage (Intro and Prelim Level) or showjumping (60cms & 70cms) BRC Club organised competition.
3. Ask the Secretary at the event to confirm your placing with their signature.
4. Post your completed points card back to BRC HQ by the 7th of the following month.
5. Finally, wait for the results.
You may win a fantastic prize!
​
For more info click here
Interdressage
​
CVRC enters riders into the BRC series on Interdressage every month. See Facebook or speak to one of our committee members for more details. The competition is open to all levels and is very relaxed. We video tests, submit the videos for marking and then wait to see how we've done! CVRC has won the BRC Interdressage points series for the past 5 years running. All are welcome to have a go.
BRC and Area Competitions
​
Area 5 holds a number of competitions through out the year. The competitions cover all disciplines and include qualifiers to the Riding Club National Championships. If you would like to represent the club please let the team captains (Jo Salter and Amanda Rawson) know.
​
Rules

- the current British Riding Clubs Rules are available on their website. Anyone wishing to compete in a qualifier or championship must have the correct equipment and have their hats tagged. Please see the BRC website for more details. Click here to visit the BRC website.
Passports

- remember whenever you transport your horse/pony you must have their passport with you. You could be prosecuted by the police if you do not have it – they could impose a custodial sentence.
Flu vaccinations - to compete at Area 5 qualifiers, your horse's flu vaccinations have to comply with Riding Club rules. If your flu vaccination is not compliant, you will not be able to compete. You must send copies of your flu vaccinations pages from your horse's passport to your team captain prior to competition so they can be checked before the event. NB as above, from 1 March 2020 all horses and ponies competing at BRC competitions must have had a flu vaccination within the last 6 months and 21 days and not in the preceding 6 days before the competition. Competitors are "highly recommended" to observe this rule prior to 1 March 2020.
Entry fees - you will need to pay the entry fee well in advance and your team captain will confirm the amount. Often there is a pre-entry fee then a second fee for competitors. Please note no team or qualifier entries will be accepted without pre-payment - no exceptions.
​
Volunteers - if you qualify for a championship you must provide a volunteer to travel with you and help on the day or your entry will not be put forward by CVRC. BRC have tightened up their rules and refuse to accept entries without a volunteer - we have to comply with this BRC rule.
​