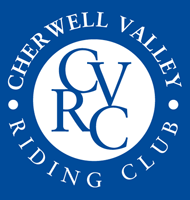 CHERWELL VALLEY RIDING CLUB
CVRC WINTER DRESSAGE SHOWS at Moulton College Equestrian Centre will start on Saturday 11th September 2021. The other dates are:
​
Saturday 9 October 2021
Saturday 13th November 2021
Sunday 19th December 2021 (Christmas show with dressing up of riders and horses encouraged)
Saturday 15th January 2022
Sunday 27th February 2022 Championship Show
​
All shows and the warm up are indoors and currently have no Covid-19 restrictions, though the venue requests that social distancing measures should still be followed. All results, sheets and rosettes will be handed out on the day.
​
Times are now available for our championship show on Sunday 27 February, please click the link above. We have beautiful championship rosettes and a sash and best member rosettes for the highest placed CVRC member in the championship classes (you must be a current member to be eligible for these). Spectators are welcome - please come and join us for a wonderful day of dressage from 9am to 3.30pm at Moulton college.
FLU VACCINATIONS - from 10 September 2021 all horses and ponies that compete at BRC qualifying competitions and championships must have had a valid flu vaccination within the last 12 months and not in the 7 days preceding that competition. The primary course of vaccinations must also be correct. This is a change from the previous 6 month rule, though the BRC has stated that it "strongly recommends" that the 6 month rule is followed.
​
For all CVRC training and shows we require that all horses and ponies that attend CVRC training at our various venues or any CVRC competitions also follow this rule and have had a flu vaccination within the last 12 months and not the preceding 7 days.
We will be keeping a record of all vaccinations of active members' horses and ponies to ensure that our venues do not take on any risk from non-vaccinated horses and ponies attending training or shows. Please ensure that you remember to send an up to date copy of the first page of your horse's passport showing its name and UELN and all vaccination pages to cv-rc@mail.com for the attention of Emma. Whenever your horse has a booster, please send the updated vaccinations page to cv-rc@mail.com for the attention of Emma.
​
5
BRC and Area Competitions
​
Area 5 holds a number of competitions through out the year. The competitions cover all disciplines and include qualifiers to the Riding Club National Championships. If you would like to represent the club please let the team captains (Jo Salter and Amanda Rawson) know.
​
Rules

- the current British Riding Clubs Rules are available on their website. Anyone wishing to compete in a qualifier or championship must have the correct equipment and have their hats tagged. Please see the BRC website for more details. Click here to visit the BRC website.
Passports

- remember whenever you transport your horse/pony you must have their passport with you. You could be prosecuted by the police if you do not have it – they could impose a custodial sentence.
Flu vaccinations - to compete at Area 5 qualifiers, your horse's flu vaccinations have to comply with Riding Club rules. If your flu vaccination is not compliant, you will not be able to compete. You must send copies of your flu vaccinations pages from your horse's passport to your team captain prior to competition so they can be checked before the event. NB as above, from 1 March 2020 all horses and ponies competing at BRC competitions must have had a flu vaccination within the last 12 months and not in the preceding 7 days before the competition.
​
Entry fees - you will need to pay the entry fee well in advance and your team captain will confirm the amount. Often there is a pre-entry fee then a second fee for competitors. Please note no team or qualifier entries will be accepted without pre-payment - no exceptions.
​
Volunteers - if you qualify for a championship you must provide a volunteer to travel with you and help on the day or your entry will not be put forward by CVRC. BRC have tightened up their rules and refuse to accept entries without a volunteer - we have to comply with this BRC rule.
​