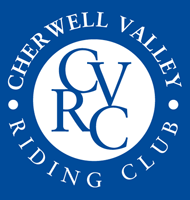 CHERWELL VALLEY RIDING CLUB
Matt Cox, flatwork training
Matt is a British Dressage Accredited Coach and UKCC3 coach and a Grand Prix rider with his beloved Aston. Whether you are a happy hacker or an aspiring Grand Prix rider, Matt can offer you training, help and advice, enabling you to achieve your own personal goals.
Matt has trained with Spencer Wilton, Andrew Gould, Carl Hester and Eileen O'Conner. Over the past few years Matt has also trained with Isabelle Wessel, Hilary Hughes, Claire Lilley and ridden in lecture demonstrations for Carl Hester. He has taken something positive and unique from each and every one of them and has combined this knowledge to perfect his own training and teaching techniques.
Matt is a very sympathetic trainer who is always positive and encouraging of his clients.
Tom Fray, showjumping and cross country training
​
Tom grew up with the Fernie Pony Club, where he represented the branch on many Area Teams, culminating his Pony Club career by passing the challenging 'A-Test'. He was then invited on to the Young Instructors advanced course and included on the Pony Club Visiting Instructors Panel. In 1996 he was a working pupil for the current Chairman of British Eventing Pony Selectors, Gary Parsonage. During that year Gary rode at several top events, including the Atlanta Olympics. Tom ran a successful event yard competing extensively at BE, BD and BSJA competitions and coaching many horses and rider combinations.
Tom is a BHS Accredited Professional Coach and Area Pony Club Coach who holds the UKCC level 2 qualification and is working towards his UKCC level 3. He is one of the team coaches for the Cottesmore Pony Club, who regularly qualify for the championships. The team he coached in 2013 went on to win the national intermediate eventing championships.
Tom is an experienced and knowledgable horseman who has trained with several top riders and trainers including BS Coach of the Year Michael Jones and BD List 1 judge Jenny Ward. He is committed to excellence and coaches with an understanding, sympathetic, thorough and determined approach. In 2016 Tom received the ABRS Jeffress scholarship awarded to established riding instructors to advance their teaching and expertise.
Jules La Garde, biomechanics
Having competed successfully as a teenager at junior level eventing and show jumping, Jules followed the BHS stages, enabling her to coach.
Watching a 6 year old boy ride with the utmost grace, Jules chose to pursue classical training – abroad and in the UK, and her passion for flatwork grew.
The classical education sparked a passion for how the rider's balance, centre of gravity, absorption and dispersal of movement, affect's the horse's ability to perform. This was then fuelled whilst working with a neurological physiotherapy company, leading her to seek available courses and CPD in this area.
Jules coaches at all levels from happy hacker to the elite rider, wishing to identify sometimes very subtle effects of themself, that can be very simply changed and may result in better movement flow and performance enhancement.
Jules is also a Level II certified thermographer, and works in conjunction with the veterinary teams at Towcester and Onley Vets and Town and Country, delivering a clinical approach to non invasive physiology testing.
​
​
Ginny Oakley Pope, side saddle
I have a passion for side saddle, but have also trained and competed to a high level in most disciplines. I have been lucky enough to ride at all the major shows in England and have competed and judged abroad.
I very much enjoy the camaraderie of Cherwell Valley Riding Club, plus the wonderful training and learning opportunities offered by the club. I am very honoured to be part of the team!
Mary Stephens, equestrian mental skills coach, show jumping
Mary Stephens is an equestrian mental skills coach, whose approach is founded on enabling a rider to be aware of, understand and control their thinking and in doing so, communicate effectively with their horse in a training or competitive environment.
Mary has extensive experience with horses and coaching riders. Her childhood, spent growing up on her Grandfather's racing yard, gave her an early appreciation of the speed, power, unpredictability, and enormous fun of horses; while managing the family riding school enabled her enjoyment of teaching to be uncovered.
Later, a Masters Degree in Communications and working in private practice as a hypnotherapist highlighted for Mary the complex workings of the human mind and the ways in which thoughts and behaviour can be influenced through the use of mental training techniques.
The psychological aspect of equestrian sport is unique, a rider's mental approach greatly influences the horse; confidence and focus is paramount. Mary works with riders of all levels to enable them to identify, understand and control their mental processes and in turn enhance their equestrian training and competitive performance.
Mary is a British Showjumping Approved UKCC Level II Coach, she holds a Neue Schule "Bitting Analyst" qualification and was formerly the Communications Co-ordinator for the British Equestrian Federation.
​