CHERWELL VALLEY RIDING CLUB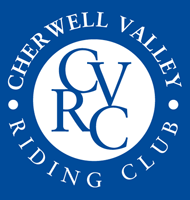 CVRC IS NOW OPEN AGAIN AFTER THE NATIONAL LOCKDOWN RESTRICTIONS HAVE STARTED TO BE LIFTED. All our usual riding club activities may now take place and we have reinstated our usual training calendar, subject to compliance with all Covid-19 social distancing guidelines and any further rules. We are also holding a summer series of outdoor dressage shows at Boughton Mill Equestrian Centre - please see the competitions page.
Please come along to the training and support your riding club - without sufficient numbers we will not be able to put on the training. All training is set out on BookWhen on the training page on this site. Please make sure you have paid this year's subscription to be a member and also that you horse has had a flu and tetanus vaccination within the last year and not the 7 days preceding any training you attend. Thank you.
FLU VACCINATIONS - from 1 March 2020 all horses and ponies that compete at BRC qualifying competitions and championships must have had a valid flu vaccination within the last 6 months and 21 days and not in the 6 days preceding that competition. The BRC has stated that it "highly recommends" that this rule is followed prior to 1 March 2020.
Although this rule applies to BRC qualifiers and some other affiliated bodies, for all CVRC training and shows we require that all horses and ponies that attend CVRC training at our various venues or any CVRC competitions have had a flu vaccination within the last 12 months and not the preceding 7 days.
We will be keeping a record of all vaccinations of active members' horses and ponies to ensure that our venues do not take on any risk from non-vaccinated horses and ponies attending training or shows. Please ensure that you remember to send an up to date copy of the first page of your horse's passport showing its name and UELN and all vaccination pages to for the attention of Emma. Whenever your horse has a booster, please send the updated vaccinations page to for the attention of Emma.
CVRC SUMMER DRESSAGE SHOWS at Boughton Mill Equestrian Centre will start on Friday 28 May 2021. The other dates are:
​
Friday 25 June 2021
Friday 23 July 2021
Friday 20 August 2021
​
All shows are outdoors and you will be expected to comply with any Covid-19 social distancing measures in place at the time. As restrictions are being lifted we hope to be able to run these shows more like our normal shows, with results, sheets and rosettes handed out on the day.
​
Entries will be limited and open 3 weeks before the closing date. All entries are through . Get your entries in early to avoid disappointment.
Vaccinations will not be checked on the day. All horses must have been vaccinated for flu within the last 12 months and not in the preceding 7 days prior to the show. All horses must have had the first two vaccinations of the primary course prior to competing.
CVRC annual awards 2020 - congratulations to all our winners!
Our annual awards and prize giving evening was held on Sunday 27th January at 7.30pm at Gayton Village Hall. The Committee worked hard to do all the catering, which was improved this year by the absence of the hot and spicy pizzas! There was plenty of room in the village hall for everyone and all attendees had a good time.
​
Our worthy winners are:
​
Championship rosettes: Elspeth Fountaine, Sharon Coleman, Gillian Duckworth, Ellie Cowlard, Niff Whitton, Shelly Parish, and Nicola Dos Santos
​
Junior dressage - Ellie Cowlard
Most improved junior - Rose Vella
Most improved juniors horse / pony - Barrie (Rose Vella)
Best junior - Ellie Cowlard
Senior dressage - Elspeth Fountaine
Show jumping - Jodie Nixon
Horse trials - Nicola Dos Santos
Festival of the Horse - Nicola Dos Santos
Endurance - Lisa Hayworth
ROR - Mixed Bold Leigh (Sue Parker)
Most improved rider - Dawn Goff
Most improved horse - Maverick / Dora (Jane Bird)
Best new member - Kaye Tannock
Summer members dressage series - Gillian Duckworth and Red Bog Lady
Most improved over the dressage series - Steph Dee and A Little Paris
Helpers award - Vanessa Woodhouse
Surprise award - Diana Theophilus
Gaeloch trophy - Harvey (Karen Browne)
Lucky trophy - Noodle (Susie Jones)
Chairman's award - Gillian Duckworth
Attention new members!
​
It's lovely to see so many new members joining the Cherwell Valley fold. In order for Amanda to put everyone in the correct groups for training please would any new members send a brief email to for the attention of Amanda, telling her a little bit about you and your horse/pony. Please tell her whether you would like to represent the club, what level you are currently working at - flat and jump, any problems you have and what you would like to get from the club. Thank you.