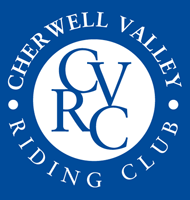 CHERWELL VALLEY RIDING CLUB
What better reason to join Cherwell Valley RC:
​
Feeling so proud of both myself and Diesel! A year ago we'd go into melt down at a tiny fence, now a year on we've conquered our fears and are jumping 2ft plus and XC. A big achievement for us both, never would have got there without my fabulous friends and the best riding club. Onwards and upwards! So determined now, nothing is going to stop us now!
Membership for 2022 is now available - please click here for the form and if you have any questions please contact cv-rc@mail.com with any queries. Alternatively you can complete the form and pay via BookWhen - click on the membership "event" on the first day of any month on the BookWhen calendar on the training page. Welcome to THE Club!
​
Unless you wish to renew your membership by using BookWhen (see the training page) please print, complete, scan and then return your completed membership forms to Karen Kendall (Secretary) via cv-rc@mail.com or by post to her at 71 Cameron Drive, Northampton NN5 5NZ. Renewals and new member fees are just £40 for seniors and £35 for juniors. Non-riding membership (can do inter-dressage) is £20. Payment can be made by BACS, cheque or via BookWhen. Please contact Jo Salter (Treasurer) via the CVRC email to request our bank details if you want to pay by transfer. We do not publish these, so you will have to ask for them.
Please note - new membership applications and renewals will not be accepted without the completed form - please click the link above to download.
​
NB - if you wish to compete for the club in the January / February BRC area qualifiers, you must have paid your 2022 membership and sent your form in before we can enter you and your horse must have correct flu vaccinations.
Senior and Junior Rider's Age - all riders in Senior competitions must be 18 or over on 1 January in the current year. All riders in Junior competitions must be under 18 on 1 January in the current year.
​