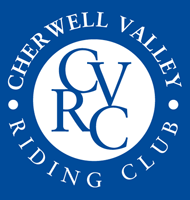 CHERWELL VALLEY RIDING CLUB
Welcome to Cherwell Valley Riding Club,
the best riding club in Northamptonshire!
Cherwell Valley Riding Club is a British Riding Clubs affiliated club, based near Daventry in Northamptonshire, close to the borders of Warwickshire and Oxfordshire (Area 5). We have over 100 active members, ranging from true hobby riders with one horse, who want to do a bit of everything and have fun, to beginners with their first pony, taking their first steps as horse owners, through to semi-professional riders who compete at a high level. Join CVRC for the most fun you can have on a horse!
​
The ethos of Cherwell Valley Riding Club is to encourage all our lovely members to enjoy everything they can do with their horse and to improve their partnership. People say that we are the most inclusive and welcoming club for all our members and we pride ourselves on being friendly. We put on a wide variety of activities for members to enjoy and improve their standard of riding and we have several events that focus on increasing knowledge of horse and pony care. At the heart of CVRC is our unparalled training programme. All members are encouraged to have a go at different things and to develop new passions. We have club training events several times per week in flat work, dressage, polework, showjumping, cross-country, sidesaddle, Le Trec, horse agility, dressage to music and anything else we can think of. We also run a monthly open winter dressage series in the indoor arena at Moulton and a members' summer dressage series outdoors at Moulton, plus our extremely popular summer camp at Milton Keynes Equestrian Centre and speciality day camps. Come and join us and find your true riding passion!
​